Staff Report
Farm Stand Together gets nonprofit status
Farm Stand Together, a Charlotte-based nonprofit organization that provides mutual food aid to food insecure households throughout the state, has received 501c3 status from the government, marking a significant milestone in the organization's growth and development.
With this new charitable status, Farm Stand Together can now receive donations to support its mission of creating a more equitable food system in Vermont through sustainable farming practices.
Founded in 2022 as a pilot program by Justin Reidy and Meaghin Kennedy, Farm Stand Together was created as an experiment in a new way of addressing food insecurity. The organization realized that small farms throughout Vermont had adopted digital point-of-sale systems as a result of the COVID pandemic, which could be used to purchase gift cards to give directly to people in need.
In its first year, Farm Stand Together invested about $10,000 to support families from 125 households across the state, with positive feedback from farmers and recipients.
Now, as a nonprofit corporation with 501c3 status, Farm Stand Together is expanding from six to nine farms and plans to provide up to five times as much funding to food insecure households.
The organization supports organic farming practices, particularly small-scale organic vegetable farms with an emphasis on soil health. Participating farms include Bread and Butter Farm in Shelburne, Sweet Roots Farm in Charlotte, Hudak Farm in Swanton and Jericho Settlers Farm in Jericho.
Recipients of Farm Stand Together gift cards can use them at these farms' full-service farmstands to purchase not just produce and meat, but also value-added goods like cider and frozen meals.
The application period is now open until mid-May. Apply for a farm stand gift card. Donate to Farm Stand Together.
Ascension Lutheran named Cool Congregation for energy saving efforts
The Ascension Lutheran Church of South Burlington was awarded the Cool Congregation Energy Saver award from Interfaith Power & Light.
The award comes with a $1,000 prize that the congregation, which includes a number of Charlotters among its members, plans to use on additional action to address the climate crisis, said Sam Swanson, the chair of the church's Caring for Creation Committee.
Swanson said the church has engaged in a 17-year effort to address the congregation's contribution to climate change.
Since 2000, Interfaith Power & Light of San Francisco has partnered with thousands of congregations and has 40 state affiliates working to get Interfaith Power & Light programs in every state.
Ascension Lutheran Church's almost two decades of effort has reduced its carbon footprint by 60 percent through energy-saving measures — upgrading lighting, heating and cooling, and ventilation systems, insulating the buildings, and purchasing solar from a community solar farm. These modifications have prevented 40 tons of carbon emissions annually, the church said in a release.
Mast, Lyman join Charlotte-based communications firm Junapr
Junapr, a Vermont-based communications and public relations firm, announces the addition of two new team members in newly created positions. Charlotte Lyman joins as senior communications manager and Debbie Mast as operations and marketing manager.
Lyman brings nearly 11 years of experience to Junapr, most recently working in the publishing industry and, before that, in an agency setting. Her work at Junapr will focus on team members' development, national media relations and leading the implementation of clients' communications plans.
Before joining Junapr, Mast owned and operated Green Mountain Mini Baked and Cookie Doe of Vermont. Both companies had clients in all 50 states — Green Mountain Mini Baked was featured on The Today Show, and Ellen DeGeneres was a client, serving Mast's baked goods at her holiday party. Mast was also active in marketing and operations in her family business, Bond Auto Parts. She will oversee Junapr's marketing and help manage the operational challenges that go hand in hand with growth.
"I have had the pleasure of working with Charlotte previously and I have known her to be a thoughtful and action-orientated publicist," Nicole Junas Ravlin, president of Junapr, said. "Charlotte's depth of experience will round out our team's national and regional media relations and client service."
"In the short time since Debbie joined Junapr, she has made a big impact," Junas Ravlin said. "Junapr's growth over the past year necessitated adding to our internal operations and marketing team — with Debbie's prior experience running her own business, it was a natural fit."
Mast is based in the Vermont office and Lyman works from Massachusetts.
'Missing middle' house photo could win $50 gift card
AARP Vermont, the Vermont Department of Housing and Community Development, and Vermont Natural Resources Council are asking Vermonters to snap a photo of a "missing middle" house or property and submit it for a chance to win a $50 gift card, with the goal of raising awareness of this type of housing.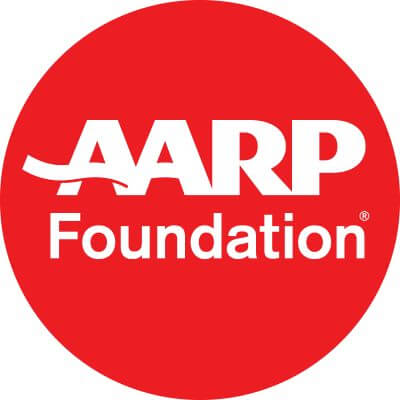 "Missing middle housing types with multifamily dwellings are one of the more affordable forms of housing in Vermont — though currently in short supply," said Department of Housing and Community Development commissioner Josh Hanford. "The Great Housing Hunt photo challenge will highlight the diverse style and various types of 'missing middle' housing while spreading awareness of this key part of the housing sector."
Such midsized, often moderately priced homes, are referred to as "missing" because very few have been built in the U.S. since the early 1940s. The shortage is largely due to zoning constraints, the shift to car-centric patterns of development and the challenges of financing multiunit dwellings.
These housing options are particularly suitable for residents 50-plus because they allow family members to live with or near each other while still maintaining their own space, says Kelly Stoddard Poor, AARP Vermont's associate state director. But, it "doesn't really exist for a lot of people."
If you spot this type of housing, snap a photo for the Great Housing Hunt photo challenge and submit it online. Those who enter will have a chance to win a $50 gift certificate.  All entries must be made by May 31. Six winners will be awarded.