Susan Ohanian, Contributor
Don't fret if you missed Homemade Soup Day on Feb. 4. You'll find excellent soup at the Charlotte Senior Center on Feb. 13.
And we can promise the cooks won't follow President Eisenhower's recipe for green turtle soup, which begins, "Cut off the head from a live green turtle and drain the blood." Fortunately, green sea turtles are now classified as endangered.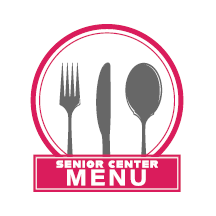 Come to the Monday Munch on Feb. 13 and you will see that the soup is red and the cooks definitely make this red pepper-tomato soup with heart. Besides the heart-y appearance, check out the ingredients and you will know that the tomatoes and red peppers make this an especially heart-healthy food.
In the 1980s chef, cookbook author (32 books) and pioneer of American cooking shows, James Beard said, "I am convinced that I am the one who introduced quiche to America."
Considered a classic French dish, according to The Oxford Companion to Food, quiche actually has German roots in the medieval kingdom of Lothringen.
Here's Judith Viorst on chocolate sundaes: "If I were in charge of the world, a chocolate sundae with whipped cream and nuts would be a vegetable."
Vegetable or not, you can get your sundae on Feb. 20 at the Charlotte Senior Center.
Monday, Feb. 13, 11:30 a.m.-12:30 p.m.
Monday Munch
Tomato and red pepper soup, quiche, light green salad and Janet's homemade dessert.
Reminder: Registration for Thursday Grab & Go Meal meals is due by Monday at
802-425-6345 or email.
Thursday, Feb. 16, 10-11 a.m.
Age Well Grab & Go meal pick up
Swedish meatballs w/sauce, rotini noodles, Brussel sprouts, French green beans, wheat dinner roll and pineapple tidbits. Suggested donation: $5. Registration required by the prior Monday.
Note the international content of this Grab & Go meal: And there's lots of history embedded in the pineapple. Indigenous to Brazil, a 1493 Columbus expedition discovered pineapple on Guadeloupe, taking a load back to Spain. Only one survived the trip, which Columbus gave to his sponsor, King Ferdinand, who loved it.
Monday Munch
Feb. 20, 11:30 a.m.-12:30 p.m.
Comfort food — homemade mac and cheese, tossed salad, warm bread and hot caramel ice cream sundae.
In "The Decameron," Day 8, Giovanni  Boccaccio, who died in 1375, showed us that macaroni has been a comfort food for a very long time: "There was a mountain made entirely of grand parmesan cheese, on which people did nothing but make macaroni."
Cooks at the Charlotte Senior Center make a whole lot more than macaroni.
Thursday, Feb. 23 10-11 a.m.
Age Well Grab & Go meal pickup
Oven-fried chicken, red mashed potatoes, capri blend vegetables with lentils, pumpkin custard with cream.
Tidbit: Henry David Thoreau declared, "I was determined to know beans."
You can follow his path when the Charlotte Library celebrates legume love. Stop by and pick up a Bean Bag Kit, packed with info, recipes and ingredients (black beans from Morningside Farm in Vermont) for making a delicious black bean dish at your house. On Feb. 21, the library will keep a pot of beans simmering, so you can stop by for a sample.
It's February, and here's Sarah Vaughan singing the Rogers & Hart tune "My Funny Valentine".
Here's Frank Sinatra.