Margaret Woodruff, Contributor
Spring has sprung. The daffodils are up and the garden is emerging from winter's chill. If you'd like to help out at the library gardens, email to join the Garden Circle.
Seed Library requests are coming in fast and furious. If you're looking to add to your vegetable garden with tried and tested seeds, from local gardens, check out the 2023 seed library catalog.
New programs include "Mending Matters" hands-on workshop with Colleen Brady on May 1, as well as a three-part webinar series on Sustainable Fashion and Textiles on Wednesdays beginning April 26.
Children's programs
Young children's story time
Tuesdays, 10 a.m.
No registration required.
Kindergarten/first grade after-school story time
Tuesdays, 3 p.m.
Please contact youth services librarian Cheryl Sloan for information about this session.
Preschool free play
Wednesdays, 10 a.m.
Exploring the sensory table, sorting, playing with blocks, play dough — these are a few of the open-ended projects planned for Wednesday morning play-based learning at the Charlotte Library. Ages 2-4. No registration required.
Project Micro
Monday, April 24, 2 p.m.
Jan Schwarz will bring microscopes, hand lenses and lots of spring material to study. Registration required, ages 7 and up. This is a live event on the Charlotte Library porch. Registration required. Please email us.
Programs for adults
Book Chat
Wednesdays, 3 p.m.
Meet each week to discuss new books, old books and books we might have missed. Each week, Woodruff selects a theme and highlights related titles from the library collection. No registration necessary. Note: No Book Chat on April 19.
Crochet & Knit Night
Wednesdays, 5:30-7 p.m.
Claudia Marshall is your host for a casual weekly session of crocheting and chatting, knitting and catching up. Bring your project or start a new one with yarn and needles available at the library, along with plenty of books to instruct and inspire. For teens and adults.
Book discussion: Treeline
Mondays, 7 p.m., April 17-May 22
"The Treeline: The Last Forest and the Future of Life on Earth" has been called a page-turner that poetically challenges us to confront the elephant in the room. This will be a six-part discussion of this landmark book. Join us in-person or via Zoom.
Book discussion: Tomorrow, and Tomorrow, and Tomorrow
Thursday, April 20, 7:30 p.m.
Spanning 30 years, from Cambridge, Mass., to Venice Beach, Calif., and lands in between and far beyond, Gabrielle Zevin's "Tomorrow, and Tomorrow, and Tomorrow" is a dazzling and intricately imagined novel that examines the multifarious nature of identity, disability, failure, the redemptive possibilities in play, and above all, our need to connect: to be loved and to love. Yes, it is a love story, but it is not one you have read before. Register in advance.
Landscape History with Samantha Ford
Sunday, April 23, 2 p.m.
Landscape historian Samantha Ford "peels back the layers of time" in this talk to interpret 300 years of land-use history in Vermont through cultural clues left in our wooded hillsides. Stone walls, cellar holes and forgotten ornamental plantings help to piece together the history of these old farms, which are often hiding in plain sight. Learn how to recognize these clues and piece together the story of the land. Co-sponsored by the Chittenden County Historical Society, the Charlotte Library and the Charlotte Senior Center. This program takes place at the Charlotte Senior Center.
Sustainable Fashion Innovations
Wednesdays, April 26, May 3 and 10, noon
Sustainable fashion, or eco-fashion, is the movement towards more "responsible" methods throughout apparel production, consumption and more. This follow-up webinar will highlight sustainable solutions to combat fashion's unethical practices. We will learn what being more "responsible" means for all the affected stakeholders. As an expert in sustainable fashion, Kelly McDowell will provide solutions for you to be a more conscious and ethical consumer. Register online.
"Transition"
Wednesday, April 26, 7 p.m.
Feature-length documentary film by Sas Carey about a young woman doctor whose life shifts from a reindeer-herding settlement in the taiga to Mongolia's capital Ulaanbaatar. Discussion with Carey. Co-sponsored with Sustainable Charlotte.
Men's Book Discussion: Empire Falls
Wednesday, April 26, 7:30 p.m.
Copies available at the library circulation desk.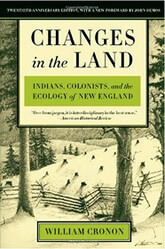 Walk & Talk Book Club: Changes in the Land
Saturday, April 29, 11 a.m.
Rescheduled. Join librarians from Hinesburg, Shelburne and Charlotte for our next tri-town book walk. We'll discuss William Cronon's book, "Changes in the Land: Indians, Colonists and the Ecology of New England" on a walk through the Charlotte Park & Wildlife Refuge led by Vermont master naturalist Jane Dorney. Look at the landscape through Cronon's lens. Meet at the Charlotte Park & Wildlife Refuge entrance on Greenbush Road.
George Lakey: Dancing with History
Sunday, April 30, 3-5 p.m.
George Lakey, activist and author, will speak in Charlotte about his memoir, "Dancing With History: A Life For Peace And Justice," about a whole range of issues he has embraced. Lakey has been active in direct action campaigns for seven decades and was first arrested at a Civil Rights demonstration in March 1963. His most recent arrest was in June 2021, during a climate justice march. A Quaker, he has been named Peace Educator of the Year and was given the Paul Robeson Social Justice Award and the Martin Luther King Jr. Peace Award. His previous books include "Viking Economics: How the Scandinavians Got it Right — and How We Can, Too" and "How We Win: A guide to Nonviolent Direct Action Campaigning." Registration required.
Mending matters
Monday, May 1, 6-7 p.m.
Give life to your old clothes. Learn how to hem pants, replace a button, fix a hole in a sock and more. Bring in your old favorite (clean) clothes in need of mending to take part in this hands-on workshop with Colleen Brady. For all ages from tweens to adults.
Edward Hitchcock: America's First Dinosaur Expert
Tuesday, May 2, 7 p.m.
Edward Hitchcock was one of 19th-century America's most eminent scientists. He was the first American scientist to publicly embrace the theory of continental glaciation, but he is better known for his landmark research on what he called the "fossil footmarks" of the Connecticut Valley. In his Zoom presentation, Robert McMaster will review the life and legacy of Hitchcock, particularly his central role in developing our understanding of dinosaurs and his work in Vermont where he completed the first geological survey of the Green Mountain State in 1861. Register online.
Short story selections
Wednesday, May 3, 1 p.m.
Join library director Margaret Woodruff to share and discuss short stories old and new. The reading list will include a variety of authors, and one or two stories will be featured each session. Copies of the stories are available at the library circulation desk or via email. Register online.
Library contact information:
Margaret Woodruff, director
Cheryl Sloan, youth services librarian
Susanna Kahn, tech librarian
Phone: 802-425-3864
Email
For the latest information about programs, books and activity kits, sign up for our monthly newsletter.
The Charlotte Library Board of Trustees meets regularly on the first Thursday of the month at 6 p.m. The next meeting takes place this Thursday, April 6, online and in-person. Please contact the library or visit the library website for more information.