The Puerto Rican-born chef opened a second location of her Raleigh-based wine school at Camp North End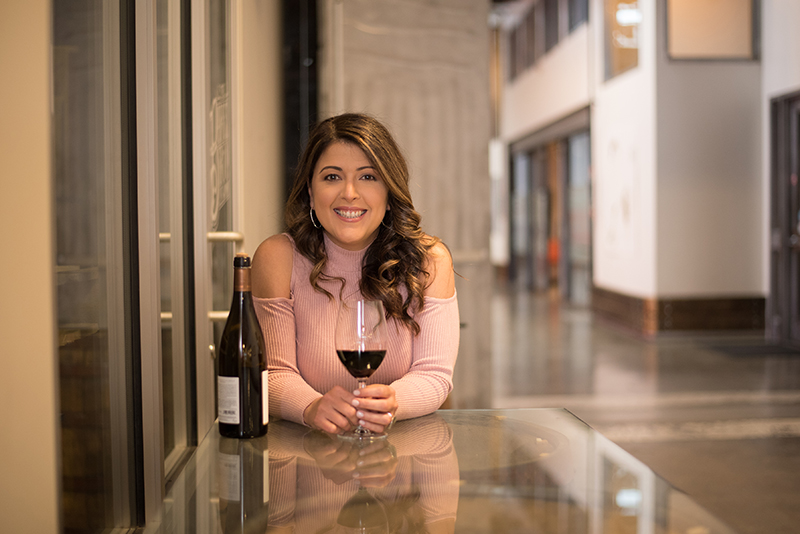 Age: 45
Relationship status: Boyfriend of two years
Hometown: San Juan, Puerto Rico
Currently lives: Raleigh (but commutes to Charlotte each month)
Currently reading: "I'm always reading about food and wine. Right now, I'm studying to become a certified sake sommelier."
Where does your love of cooking come from? My grandfather on my dad's side was a professional chef. My mom's family always had ingredients growing in the backyard, so I have a big passion for agriculture. I started cooking when I was 9, and I was always in the kitchen with my grandparents.
How would you describe your approach to food and wine? One life is not enough time to try all the foods and wines in the world. I think we should all cook and taste something new every day.
What inspired you to launch Vitis House? I always wanted to open a food and wine school. I want people to enjoy cooking and see it as a lifestyle and not a duty. I was doing a cooking show in Raleigh and opened the first professional wine school in North Carolina there.
What made you expand to Charlotte? About 50% of my students in Raleigh came from Charlotte, so I thought, I can come to you, too.
Why was Camp North End the right place for a second location? It's my kind of spot. The location has to speak to food and wine and art and be a place that connects with people. I think students will have a really cool experience here.
What's your favorite food and wine pairing? A traditional Bolognese recipe from Bologna and Lambrusco (an Italian red wine).
What's a delicious food and wine pairing that might surprise people? Chocolate and almonds with cream sherry wine.
What do you think is an underappreciated wine? Greek wines.
What's your favorite thing to cook? I love stews. I don't mind spending three to four hours in the kitchen making them.
What's one wine you always have on hand at home? Tempranillo wines (from Spain and Portugal).
What's your favorite adult beverage? I just love wine. But if I don't have wine, I'll go to tequila.
What do you like to do outside of work? I love to hike. I love nature—I have a little farmer girl inside of me.
Tell me about your ideal holiday spread. It's all about being surrounded by family. Everyone cooks their best dish when we get together. Dessert from my aunt, rice from my cousin … we've been doing this forever. We never change the menu; it's always the same thing.
How do you choose a good mix of wines for a dinner party? Acidity in alcohol plays a huge role. Always have wines with high acidity and medium acidity, and high alcohol and medium alcohol. I try not to go with standard grapes because then people won't try anything new or different.
What's your go-to hostess gift? I love to give a bottle of a Slovenian sparkling wine called rebula. It's a different grape, so not like Champagne or prosecco, and it always impresses people.
Any rules to live by in the kitchen? Have a glass of wine while you cook.
THE TOUGH STUFF
Chocolate or cheese?
Cheese
Coffee or tea?
Coffee
Cabernet or chardonnay?
Tempranillo and albariño
Baked brie or glazed nuts?
Glazed nuts
Napa or Bordeaux?
Bordeaux
Total Wine or Costco?
Support local wine shops!
Wine Spectator or Bon Appétit?
Bon Appétit
More sleep or more free time? 
Free time
Facebook or Instagram?
Instagram