After 17 years in Chicago's acclaimed hotel restaurants, the Charlotte native takes the helm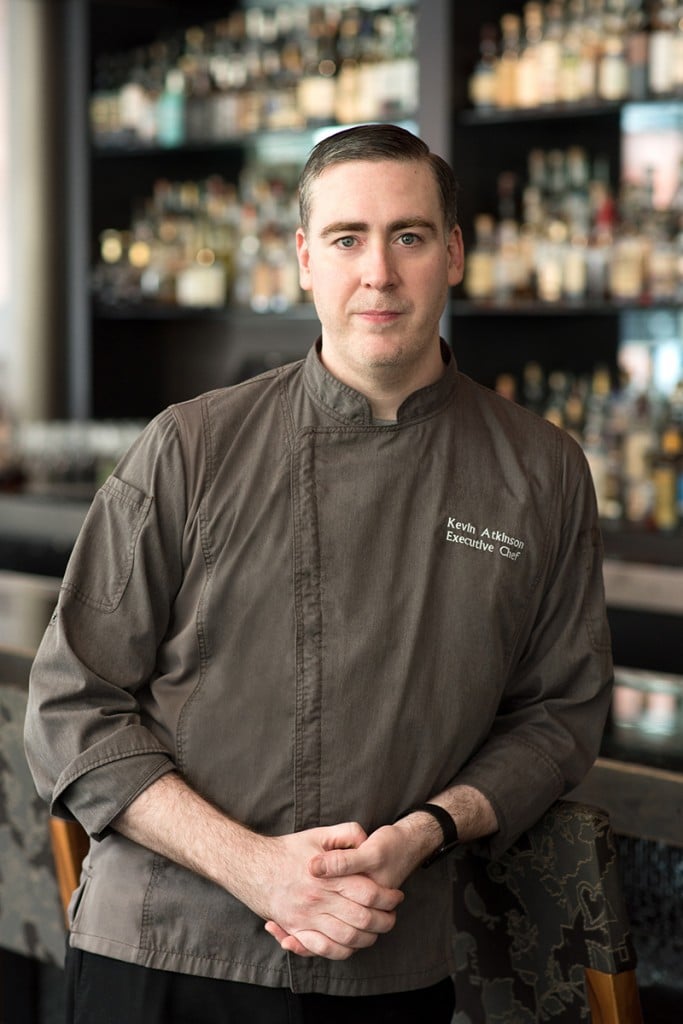 Age: 44
Family status: Married to wife Nichole, father to two daughters, ages 5 and 4 months
Hometown: Charlotte
Currently lives in: Belmont
Favorite sports team: The Bears and the Cubs
Where does your love of cooking come from? Just experiencing food at a young age at all the important holidays. Thanksgivings at my grandmother's house were some of my earliest food memories. She was a hurricane in the kitchen.
What made you come home to Charlotte this year? I was working in Chicago, and when we got furloughed, everyone thought we'd all be back at work in four or five weeks. But after that extended time, I reevaluated everything and decided we needed to be close to family.
Tell me about putting your spin on Angeline's Italian-influenced menu. I'll bring a Southern touch to what the restaurant already does. I want to incorporate the agriculture and seafood here and use great local ingredients. We have a pork chop dish that's pretty Italian-focused, but we're integrating some fun, Southern flavors into it.
Any new additions to menu at Angeline's and Merchant & Trade? As we move into this next season we'll have more fall flavors. Braised dishes like bison, wild boar, bone-in short ribs, and things of that nature, along with beets, Swiss chard, and butternut squash. I'm still exploring the seasonality here, which is quite different from Chicago.
What's your favorite meal to cook? At home I love making soups. I love the slow development of flavors. I just do a pantry dive and use what I have.
What do you think is an underappreciated flavor? Acid.
What's the most creative dish you've ever made? I won Chicago's Mac & Cheese Fest's Most Creative Dish one year. I made a mac and cheese apple hand pie with Sheboygan sausage. (It's a Wisconsin thing.) It was a weird intersection between apple pie, cheddar cheese, braised sausage, and apples. But it turned out great and looked like a mini turnover.
Is there one recipe you'd still love to master? Gosh, all of them. I always try, even if I've cooked something a thousand times, to make it a little better or different. Something like smoked brisket always challenges me.
Any food trends you're watching? With the Italian concept here, I'm taking a step back to the basics and the simplicity of cooking. Something like Cacio e Pepe is really just a few ingredients—noodles, butter, cheese, and pepper—but when you nail it, you can't believe those four things make such a spectacular dish.
What's your favorite adult beverage? IPAs. I'm excited to explore Charlotte's beer scene since I last lived here.
Any foods you won't touch? Nothing I've met yet (laughs).
What do you like to do outside of work? I like to cycle—that was my means of transportation in Chicago—and I like music. I can play the drums.
What's your favorite restaurant in Charlotte other than your own? I was in town over the holidays and went to Good Food on Montford, and it was a great experience. Bruce Moffett was coming up when I moved, so I'm excited to get back and try some of his ventures.
What's your guiltiest pleasure? My record collection.
Any rules to live by in the kitchen? Pay attention to what everyone does and learn from them.
THE TOUGH STUFF
Chocolate or cheese? Cheese
Coffee or tea? Coffee
Beer or wine? Beer
Cake or pie? Pie
Spaghetti and meatballs or spicy noodles? Spicy noodles
Lobster roll or egg roll? Lobster roll
Top Chef or Chopped? Top Chef
Comedy or drama? Comedy
More money or more free time? Free time
Street eats or sit-down? Street eats
Facebook or Instagram? Instagram