In the face of a series of similar allegations, our school system needs to do far more than the legal requirement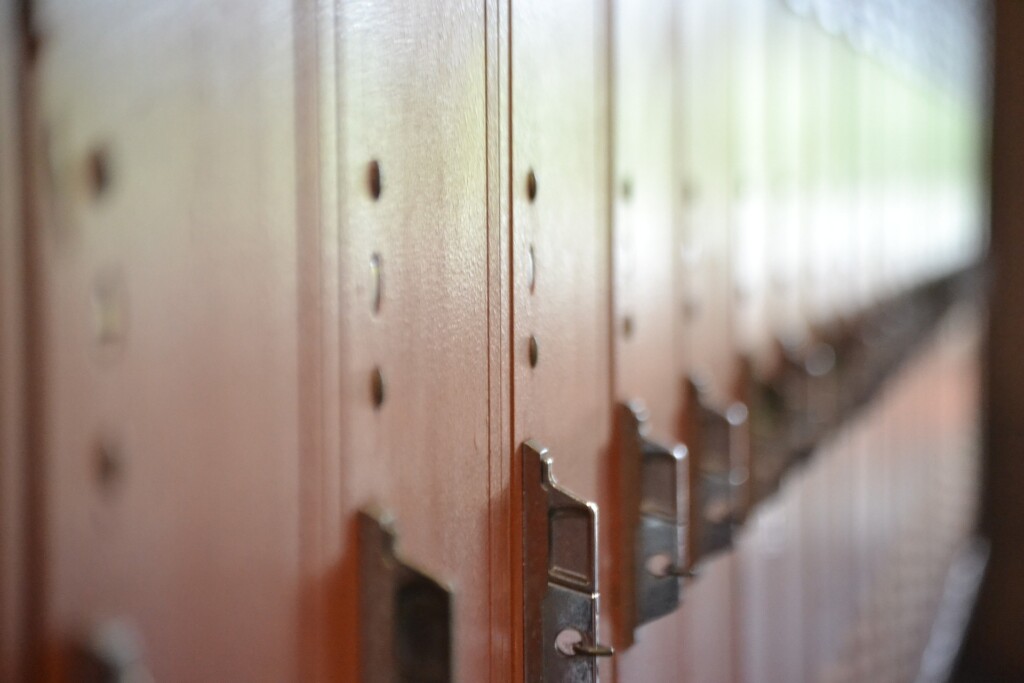 On January 20, a jury in U.S. District Court found that Charlotte-Mecklenburg Schools did not act with deliberate indifference in the handling of a former Myers Park High student's report of sexual assault by another student in 2015. That is what is required to prove a violation of Title IX, the federal law that prohibits sexual discrimination by public schools that receive federal money.
The verdict ended the formal, legal process in one case. But I have a daughter in fourth grade at a CMS school, personal experience that provides insight into how school systems should handle these matters—and questions the verdict didn't answer.
The case is one of a string of allegations that CMS ignored or intimidated female students who accused male students of sexual assault on school property, including five others at Myers Park from 2014 to 2019. In 2021, a Hawthorne Academy student was suspended after she reported her sexual assault, and two other Hawthorne students say school administrators forced them to sign non-disclosure agreements outside the presence of their parents, and told them later there was no evidence for their claims.
In October 2021, students at Olympic High held a protest for "the safety of females in our school" after one student was charged with second-degree rape, second-degree kidnapping, and sexual battery against another student, and another student, charged with felony sex assault, was allowed to play football while wearing an electronic ankle monitor. The school suspended two female volleyball players for one game because they participated in the protest.
Former Superintendent Earnest Winston made a small step towards admitting CMS had a problem when he formed a Title IX Task Force in September 2021. The task force, made up of 11 students and five adults, released a report and list of 63 recommendations three months later.
When I asked CMS public affairs what the district has done in response, it replied immediately with this video. It's of a Jan. 13 media briefing with new Interim Superintendent Crystal Hill, whom CMS hired as chief of staff only in May 2022. She says the district has expanded its Title IX staff from two to 11, and that the team is "in progress" on specific recommendations. "We're not in a perfect world. We are not perfect people," Hill says. "But I will say we have made incredible improvement since this time last year." That's where we are—more than a year after the task force concluded its work.
I don't doubt that jurors in the recent trial went about their deliberations thoughtfully. I don't intend to re-litigate the case. But CMS' apparent clearing of the legal bar doesn't extinguish my doubts about whether district officials, administrators and school board members, care enough about the girls who attend CMS schools to protect them from sexual predation on school grounds or treat them with even minimal respect when they report what happened. The quantity of complaints in the last eight years alone is alarming, especially given that we don't know how many have gone unreported. How many more students made reports that school officials ignored or dismissed? How many more never said a word?
And why would they? At every turn, CMS officials have stonewalled anyone who's sought answers—with one exception. In March 2022, CMS Board Chair Elyse Dashew agreed to an on-camera interview with Vice News, whose reporter pressed her on whether board members or CMS staff are responsible for Title IX compliance. Dashew alternated between shoulder shrugs and hot-potato passes back to district administrators. "It's really confusing," she said toward the end. She remains the board chair.
This doesn't inspire my confidence. As it stands, I don't believe CMS has a system in place to handle student reports of sexual harassment or violence. I do not trust that the leadership is willing to put the welfare of my or anyone else's daughter above their own fear of liability. I fear that their personal job security and reputation will always come before, and maybe even at the expense of, her wellbeing. That's why, despite her wonderful elementary school experience and my confidence in several of our school's administrators, I doubt she will remain in CMS for middle school.
I feel strongly about this not only because of my concern as a parent but my experience as a student in another public school system. When I was 14 years old, I snuck out of the house in the middle of the night to meet up with my boyfriend. Two of his older friends were with him. Those two boys raped me.
I made it back home that night without my parents the wiser. The next morning, I got dressed, grabbed my backpack, and got on the bus to school. Before the first period bell rang, I sat on the sidewalk outside of school and told two of my girlfriends what had happened. Thankfully, they took me to a guidance counselor's office and told her what had happened.
For the rest of the day, I was never left without an adult present. My friends were eventually sent off to class. All six of the lower school guidance counselors convened while a female substitute teacher sat with me in one of their offices. A few hours later, I was taken to a room where the guidance counselors sat with my crying parents. They discussed next steps while a counselor walked me to my locker to collect my things. From there, we went to the hospital, where a detective was waiting to speak to me.
This happened in eighth grade, when I attended a public secondary school in Northern Virginia that served grades 7 through 12. I was raped off campus, outside of school hours, by two boys who did not attend that school. At least seven school staffers spent the better part of a workday ensuring I was treated with sensitivity and respect, and they took my story seriously. In my young, vulnerable state, it wasn't left to me to take the next steps in reporting or following up. The adults took charge. That's the way any institution responsible for the safety of a minor should act.
The aftermath of rape or sexual assault can sometimes be worse than the act itself. When someone rapes you, the horror you experience happens in a moment—a flash when fear and unease gives way to a full realization of powerlessness. A last gasp for breath before a hand plunges your head underwater. You drown at the hands of someone who sees you as worthless, a receptacle only for use. And in that moment, that one person strips you of your value and your humanity.
But when someone doesn't believe you or, worse, minimizes the seriousness or relevance of your experience, it solidifies and confirms your attacker's treatment of you. Your powerlessness reverberates. You were not just alone in that horrible moment. You are alone in the world.
Imagine if a young girl stopped you on the street and told you she had just been assaulted or raped. I think most of us would call someone or take her somewhere to get help. Most of us would stay with her until we found her parents, a police officer, or some other appropriate civil servant. Imagine the indifference required to tell her to call someone else, then walk away, or to reflexively express doubt and tell her to come back later. Imagine that your initial response to her cry for help was to lecture her on how her actions might lead to her being disciplined.
Why should we expect more care and humanity from a stranger on the street than the adults we entrust to protect our children—or, if they can't accomplish that goal, at least not compound their trauma?
As the school board seeks to hire yet another in a long line of superintendents, it should do so with the understanding that students' academic performance depends on a reasonable certainty that they won't be violated on campus—or that, if the worst happens, that adults treat them with kindness and dignity. I hope the new superintendent takes this issue more seriously than his or her predecessors, and that CMS takes strong and overdue action to change the way it handles reports of sexual harassment or assault. I hope that when the time comes, as it will soon, I won't have to dread the thought of my daughter going to school in a district that treats her safety with indifference.