It's that time again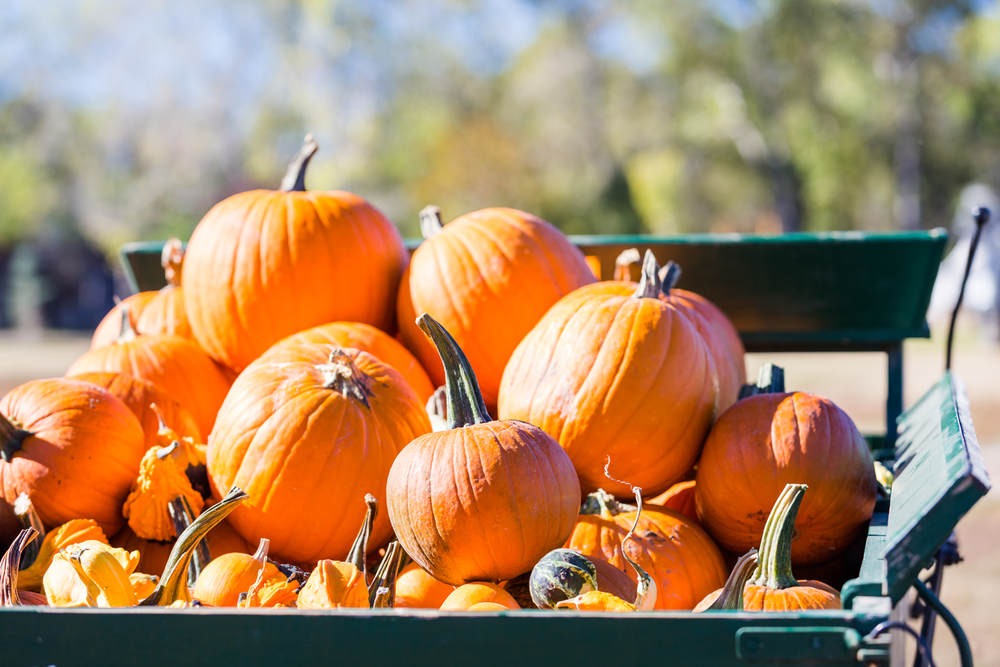 Indian Trail
Opens Sept. 18
Location: 4701 Hartis Road, Indian Trail | 704-628-6232
Cost: Reservation form to be posted soon. Admission includes a wagon ride through the woods, a scavenger hunt, animal visits, and more. On Fridays, Saturdays, and Sundays, the beloved Wise Pie Pizzas are available.
Days Open: Thursday-Sunday (see site for hours)
Sept. 24-Nov. 6
Country Days is open Sept. 24 through Nov. 7, with a corn maze, barnyard animals, games, farm activities, and more.
Location: 416 Joe Lee Helms Road, Indian Trail | 704-753-1299
Cost: $5-$8 for maze; children 3 and younger free. $1 for other farm activities or $18 for unlimited wristband.
Days Open: Friday-Sunday open hours, with reservations available Mondays-Thursdays (see site for exact hours)
---
Mooresville Area
Carrigan Farms Pumpkin Patch Tour
Open in October
Pumpkin picking is back at Carrigan Farms in October. Guests ages 12 and older may also be interested in Scarrigan Farms.
Cost: $12
Location: 1261 Oak Ridge Farm Highway, Mooresville | 704-664-1450
Sept. 25 – Nov. 1
"Currently, admission includes: The barnyard, playground, corn maze, visiting the pumpkin patch, and many other activities!"
Location: 10390 Caldwell Road, Mount Ulla | 704-636-4005
Cost: $10 per person on weekdays; $12 per person on weekends. Purchase tickets online.
Days Open: Sunday-Saturday
---
Rock Hill
Open during the weekends in October, the farm has a cornmaze, hayrides, feeding the animals, a baby pumpkin, and popcorn.
Location: 1922 Oakdale Road, Rock Hill | 803-325-4715
Cost: $9 per person
Days Open:: Saturdays and Sundays in October
---
Weddington
Sept. 25-Nov. 13
Pumpkin picking, feeding/petting barn, hayrides and food trucks on weekends.
Location: 13624 Providence Road, Matthews | 704-846-7975
Cost: $10 per person for a wagon ride to the petting barn (a 3-5-pound pumpkin is included)
Days Open: Sunday-Saturday (see site for hours)
---
​York
Fall schedule coming soon.
Location: 1650 Filbert Hwy., York | 803-684-2732
Cost: Pumpkins are priced by poundage (Less than 5 pounds, 95 cents per pound; More than 5 pounds, 59 centers per pound.)
Days Open: Monday-Saturday (see site for hours)
---
Concord
Open in October
Take a wagon ride to the pumpkin patch, slide down Slidezilla, play on the farm-themed playground, see the barn animals, plus have an ice cream served in an ice-cream parlor setting.
Location: 12150 McManus Road, Midland | 704-888-2891
Cost: $5.50 for ages 2 and older.
Hours: Oct. 1-31. Mon.-Fri., 3:30-6pm; Sat., 10am-6pm; and Sun., 1-6pm.