By Shaw Israel Izikson, Contributor
CVSD accused of not doing enough to protect BIPOC students
The Champlain Valley School District (CVSD) was harshly criticized for its handling of incidents involving racial harassment at the school district's board meeting on Tuesday, Oct. 19.
According to published reports, Winooski School Superintendent Sean McMannon said that at a soccer game against Enosburg Falls on Sept. 18, three Enosburg players made racial slurs against Black Winooski athletes.
Weeks later, on Oct. 6, a girls' volleyball game between Burlington and South Burlington was stopped when someone in the stands directed racial and transphobic slurs toward Burlington players.
At the beginning of the meeting, School Superintendent Rene Sanchez said that because of the two incidents, effective immediately a statement will be read at the beginning of every athletic game in the district that warns participants in the game, including athletes and attendees, that there will be consequences for any harassment.
"The statement lets both athletes and attendees know that sportsmanship and a safe playing environment are top priorities for Vermont school-sponsored activities," Sanchez said. "If behavior towards athletes, officials or coaches turns into hazing, harassment or bullying, consequences could be put into place, first at the individual level, and then at the offending team level."
Sanchez said that an "incident log" to track offenses will be kept and submitted to the state.
"That log can be submitted by the school or athletic officials, coaches, fans, parents or students," Sanchez said.
The proposed remedy was not enough for community members who attended the Oct. 19 meeting, some of whom extensively criticized the district for its handling of both incidents.
"Just so you know, there are a lot of community members who are paying attention, and the less you do about it, the more we are going to do about it," Christine Hughes, Burlington High School graduate said. "I really encourage you to do your job. We talk a lot about fairness, but from what I understand in this situation, it was pretty unfair."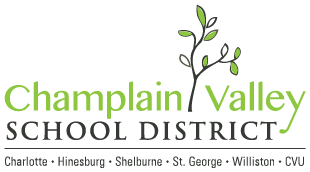 Mia Schultz, the president of the Rutland Area NAACP, said the incidents have exposed multiple systemic problems in the athletic system, including the school district's selection process for athletic participation.
"It is evident that there is no process of selection, and it's biased and riddled with discrimination, nepotism and favoritism," Schultz said. "I am urging this school governing board to be proactive and begin the process to evaluate the athletic selection process."
Schultz said that would mean implementing "a transparent selection process where there is a standardized scoring system, and each student gets an evaluation report. It also means that evaluators should not have any personal ties to the students. We should also disallow putting people on the team because of those relationships and connections."
Schultz also voiced concern that the school district was using a law firm connected to the district to investigate the incidents.
"This process of investigation has placed the burden on the victims and not on the people who are being accused," Schultz said. "Furthermore, the lawyers who have been chosen are connected with the schools and they are biased."
Schultz continued, "There does not appear to be an investigation process that is a true truth-seeking process, but one that will release the school and the participants from responsibility. The complainants had to endure insulting lines of questioning and have been treated with disrespect. This too is indicative of a systemic flaw within your systems. You are not living up to your own equity statements. There are issues in your school regarding equity."
Tia Ganguly, whose daughter is enrolled in the school district, said that the district is not listening to concerns from the BIPOC community.
"We have evidence from last year's School Board meetings of ways BIPOC voices were silenced and cut off, while white voices were given more time and respect when our community tried to advocate for changes to the DEI (Diversity, Equity and Inclusion) hiring process," Ganguly said. "This is a critical time for self-reflection for us as a community. We are in danger of missing the point again."
Ganguly told the district, "Your words do not matter. Your actions do."
No actions were taken based on public comments to the board.