Anna Cyr
By Scooter MacMillan, Editor
Because of allegations of sexual harassment charges against the architect Shelburne Museum had chosen to design its new building to house its collection of Native American art, the museum has severed its relationship with David Adjaye and his firm.
Shelburne Museum announced in May the construction of the Perry Center for Native American Art and that the internationally known architect Adjaye would be designing it.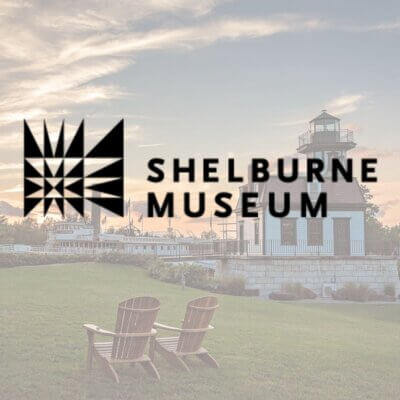 In mid-July, the museum announced that Adjaye Associates was no longer involved in the project.
The plan originally had been to break ground in the fall of 2024 with a spring 2026 opening. Perry Center may still open in the spring 2026, said Thomas Denenberg, Shelburne Museum director and CEO.
"I don't think we're going to lose a lot of time," he said.
Shelburne Museum was just past the conceptual phase of the design process, so it's still very early in the project, and the museum has a number of candidates on its shortlist from the original search for an architect.
Denenberg said he didn't think the museum will need to do another search because he has a large box filled with strong candidates.
The Perry Center for Native American Art will be the 40th building on the Shelburne Museum's 45-acre campus. Besides housing Native American art already in its collection, the new building will also house a significant collection from Anthony and Teressa Perry, who lived in Charlotte for years.
"The Perry Center for Native American Art is planned to be a highly sustainable pavilion designed to support the culturally appropriate interpretation and care of Indigenous material culture," the museum said in a release. "Designed and realized through a rigorous process in partnership with Indigenous voices, the Perry Center will serve as a welcoming space for Tribal members and scholars to study and engage with the collection and will reimagine the museum experience for all visitors including the local community, schoolchildren and tourists."
Adjaye and his architectural firm were in the middle of a number of projects around the world in various stages of construction. According to The Architect's Newspaper, Adjaye Associates' design work on the Princeton University Art Museum will continue, but under another architect with the firm. That work is almost complete.
Clients such as the International Slavery Museum in Liverpool, England, and Rice University's new student center were re-evaluating their relations with Adjaye Associates. The Africa Institute in Sharjah, United Arab Emirates, canceled the firm's design of its campus.
The allegations include at least one incident of sexual assault and reports of excessive work demands of employees.
Allegations about improper treatment of employees goes back through the history of architecture, Denenberg said, but the abuses engendered by personality-driven professions is not limited to architecture. It's a problem in professions built upon strong public personas, such as politics.