When those who help need a little help themselves, Venitra White-Dean invites them into a community that understands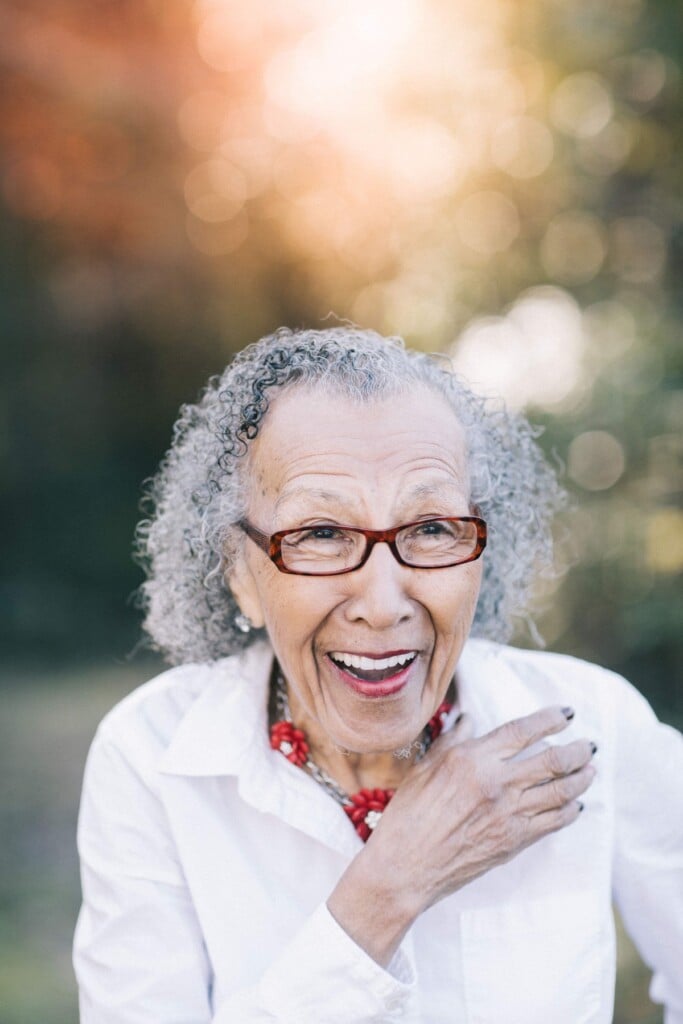 You likely missed one of Charlotte's best fashion shows of the year. I did, too. "I'm talking red carpet, strobe lights, lights-camera-action," says Lorna McAllister, who was in the crowd that day. "We were screaming, cheering, 'Go, girl! Go, boy!'"
Two things set this fashion show apart. First, the rules: Models wore outfits of their choosing but had to shop at thrift stores and couldn't spend more than $25.
"People were runway-ready," Lorna says with a laugh. "This wasn't ticky-tacky. No, this was shoes, earrings, accessories. It was off the charts!"
The second? Everyone in that room—models and cheering section—was a caregiver enjoying a much-needed break from the stress of caring for a loved one with a debilitating illness. Most, like Lorna, tended to people with dementia; others looked after those with advanced cancer or who had experienced a stroke.
The Frankie Mae Foundation hosted the event. Venitra White-Dean founded the group after almost nine years of supporting her mother through Alzheimer's. Like most caregivers, she received no preparation for the role. Suddenly, she was providing round-the-clock support and working to stay ahead of a progressive disease.
"It's isolating. It's lonely, it's depressing. I was navigating through those emotions while watching my mother decline," Venitra says. "We had some wonderful times with my mother, but I don't think people truly understand the toll that it takes on the caregiver—physically, emotionally, spiritually."
After her mom died in 2020, Venitra turned caregiver support into a personal mission. Inspired by her parents' lives of service, she created a foundation and named it in honor of her mom, Frankie Mae. Venitra envisioned a quarterly support group, but caregivers asked for more. She designed "a support group on steroids" to give them what they sought: support and resources, sure, but fun and friendship, too.
Nearly 48 million caregivers fill roles that the American health care system does not. They often interrupt their careers and empty their wallets to support loved ones through illness. They provide $600 billion in unpaid services a year, according to the AARP. This work can compromise their own health—more than a third suffer from anxiety and depression—and their isolation keeps many from learning about the resources available to help them.
The Frankie Mae Foundation surrounds caregivers with community. At the monthly meet-ups—which Venitra calls their family reunions—attendees enjoy a fun activity, like the fashion show, then a catered lunch. Speakers share information on local resources, such as Dementia Friendly Charlotte Mecklenburg, which trains businesses, churches, and organizations to create safe, comfortable environments for people with dementia. Monthly meetups also include a caregiver store stocked with donated items, like adult diapers, body wipes, and sanitizer, that attendees can take for free. To help sole caregivers attend the meetups, Venitra uses a United Way grant to pay for home health aides who care for their loved ones in their absence. Between meetings, the Frankie Mae Foundation connects attendees to free mental health therapy, courtesy of partnerships with local nonprofits.
I asked Lorna, who recently joined the group's board, what these events provide attendees. "Life. Inclusion. Respect. Visibility," she says. "Venitra tells us, 'I see you.'"
Word has spread about Venitra, caregiver to the caregivers. Within 18 months, the Frankie Mae Foundation's meetups have grown from 15 attendees to 73. Venitra's applying for more grants to keep up with the need. 
Three years after she lost her mom, Venitra remains a caregiver. Now, however, she uses her experience to care for dozens. Sometimes, her group offers the wisdom of a local expert. Other times, it's a big belly laugh with new friends at a thrift store fashion show.
"It warms my heart to see the caregivers having a good time," she says. "They've formed bonds with each other. When you click with someone who's been through what you're going through and there's no judgment involved? It's a freeing feeling. They know they can depend on each other, and they know they can depend on the Frankie Mae Foundation. It helps me through my grieving process, too."